Boost your practice with VetApp
Get to know the new technology that combines the knowledge of experienced veterinarians with the capabilities of AI.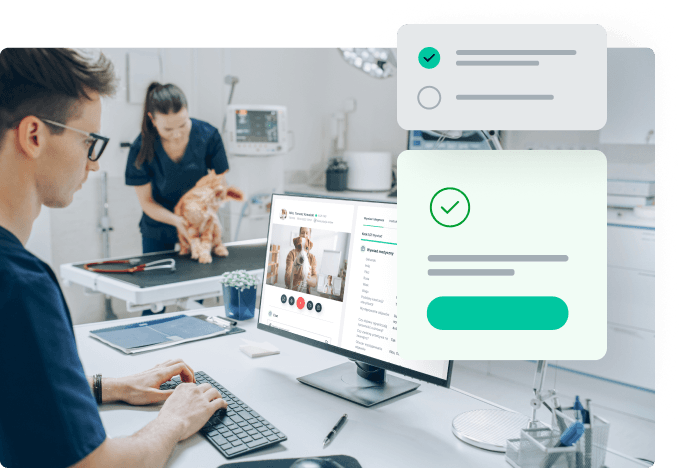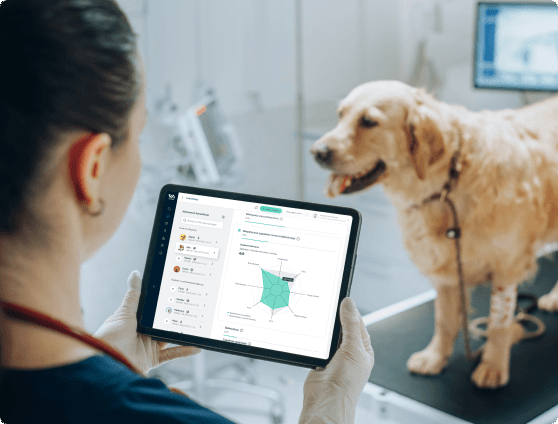 One app, multiple solutions for you and your business.
Brand new technology at your fingertips! Improve your practice and provide your clients with exceptional quality of services.
Join the world of VetApp and access world-wide veterinanry knowledge
The first app to support both doctors and clients. Fast and easy diagnosis tools with excellent customer service.

Save time
VetApp technology shortens your work time by 15% on average.

Gain an additional source of income
More time means more patients, both online and in your clinic.

Make your work more efficient with our tools
Use the VetApp AI algorithms to conduct a detailed medical interview, give an accurate diagnosis and set an effective treatment plan. 
Combining intelligent technology with the expertise and experience of veterinarians.

Pre-diagnosis
We provide a pre-diagnosis based on a detailed interview with the pet owner.

Successful Diagnosis
Successful diagnoses may include clinical examinations and additional tests. Use our diagnostic tools to support your findings.

Interactive knowledge base
Automatic recommendation of content from the knowledge base matching the diagnosis.

Treatment Recommendation
Treatment recommendation with suggested medications and other products, dosages included.

Treatment Monitoring
We track the treatment process to ensure that the chosen treatment is effective.

Access global medical knowledge
Medical publications, illness descriptions, treatment recommendations, procedures, medications and guides.
Highest level of medical and legal safety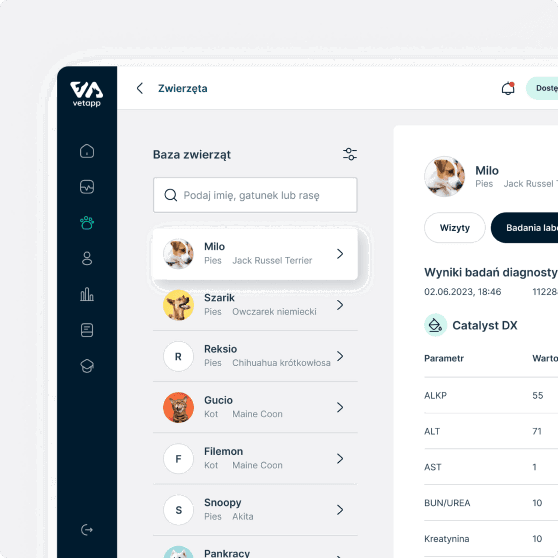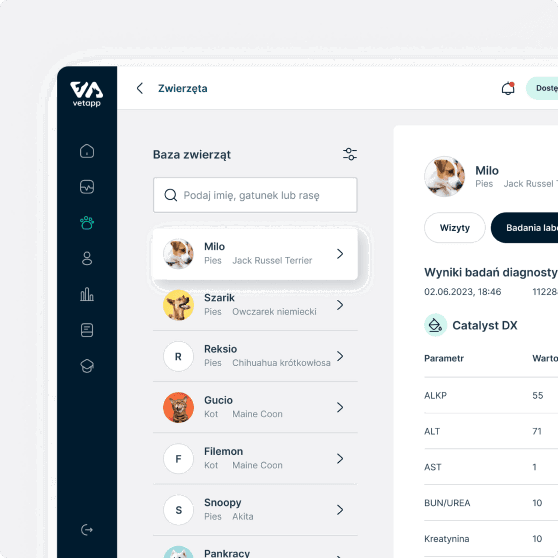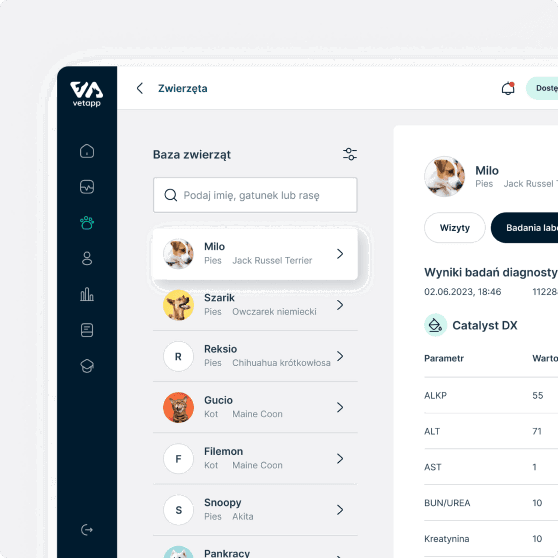 Ensure the best customer experience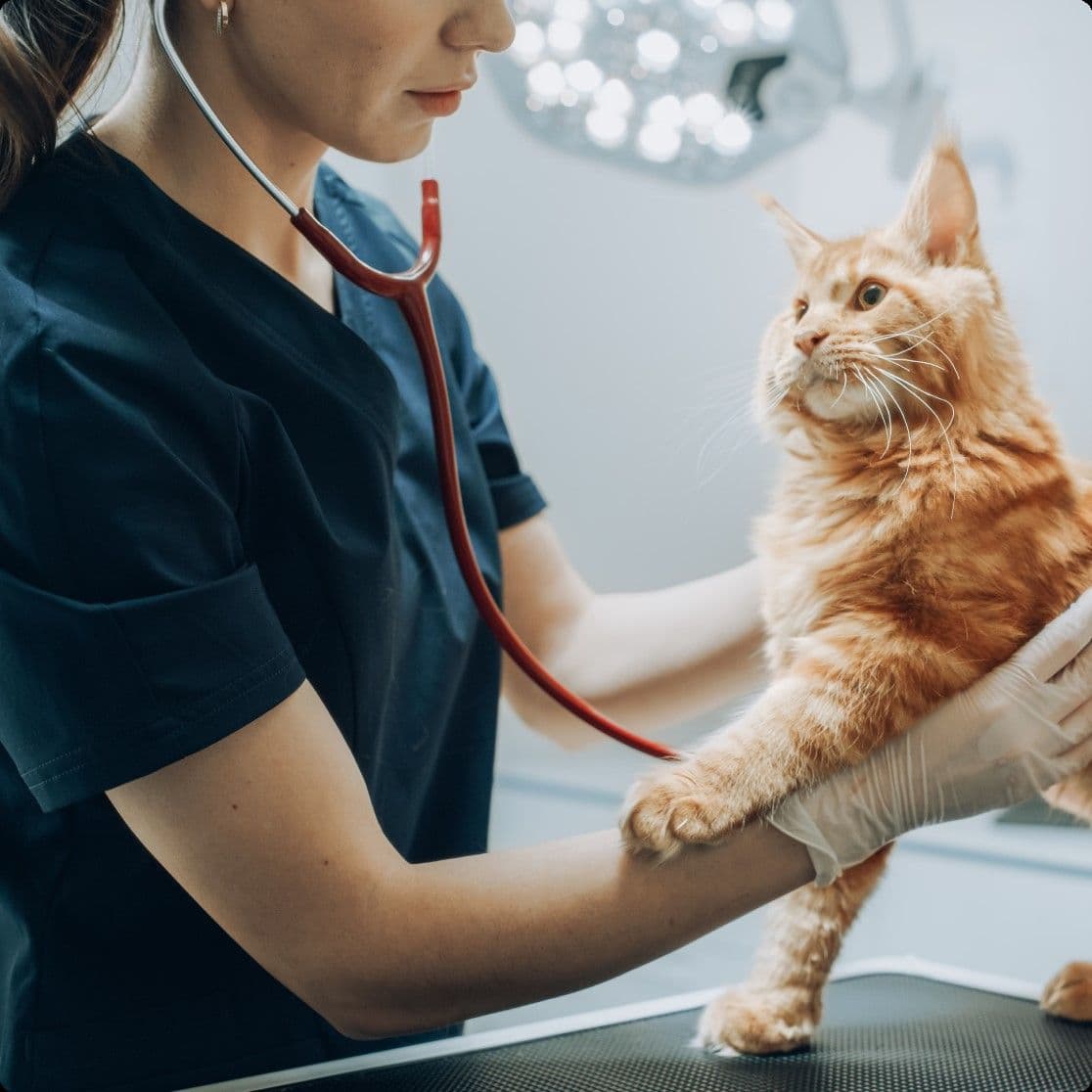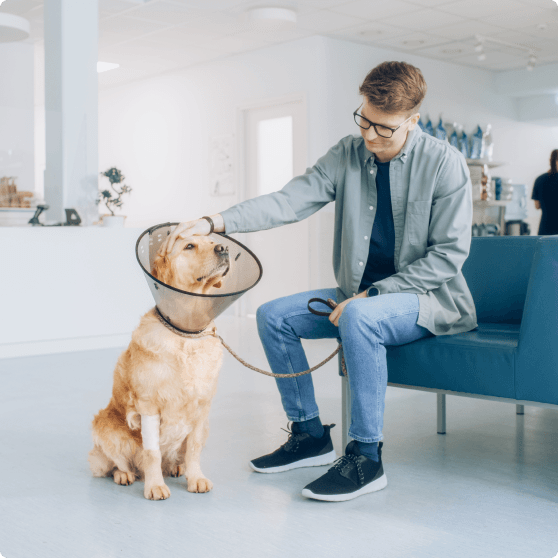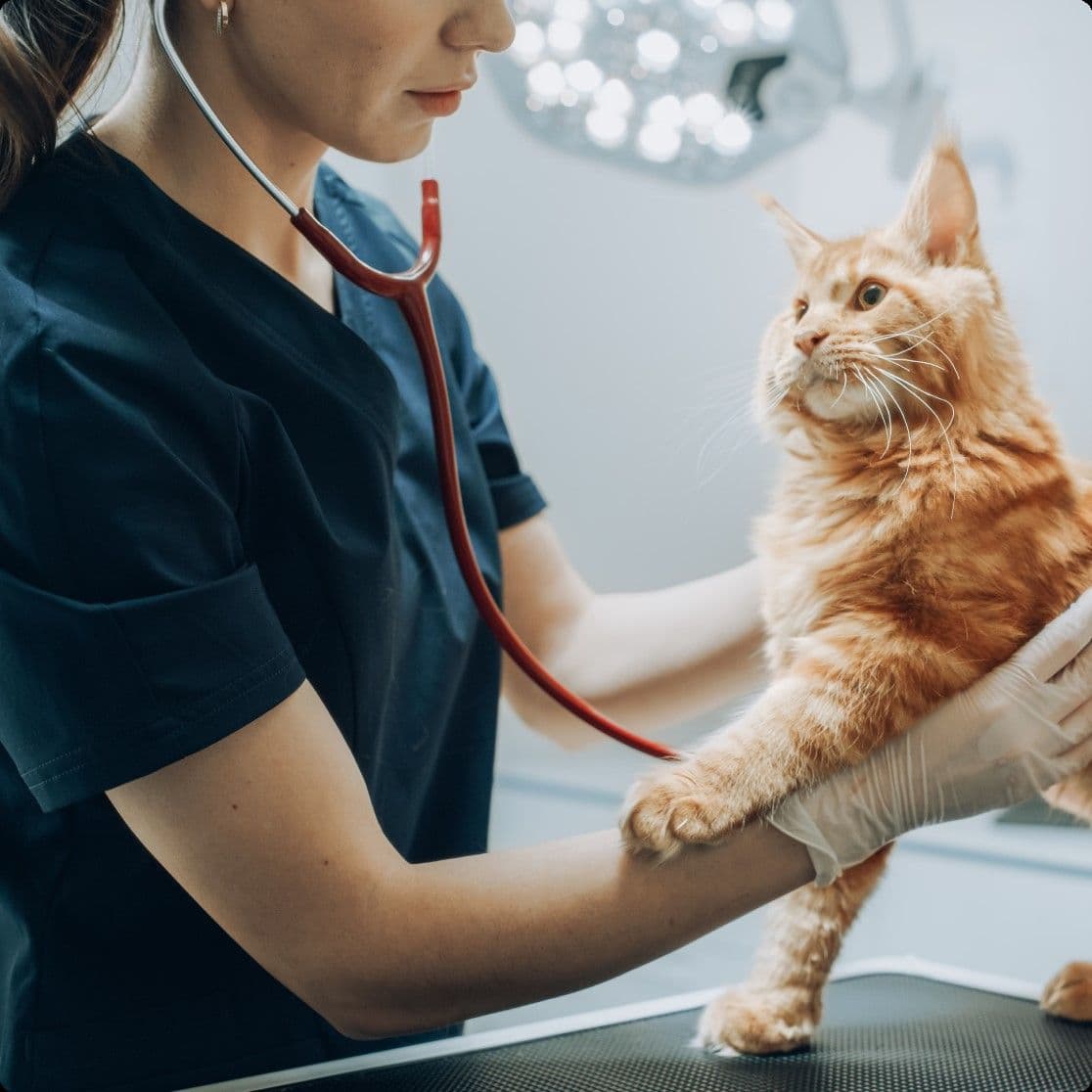 Gain an additional source of income with VetApp!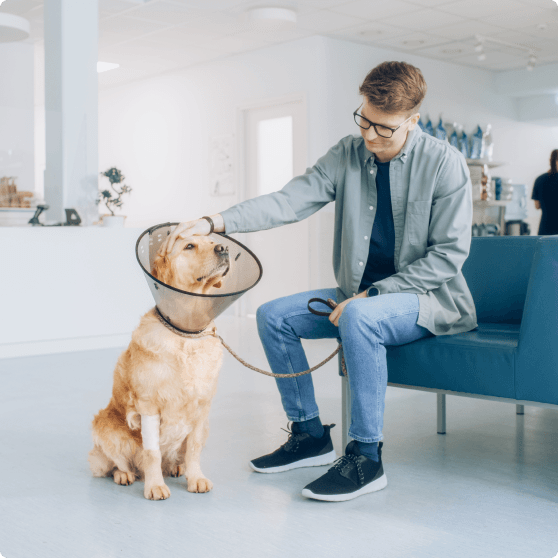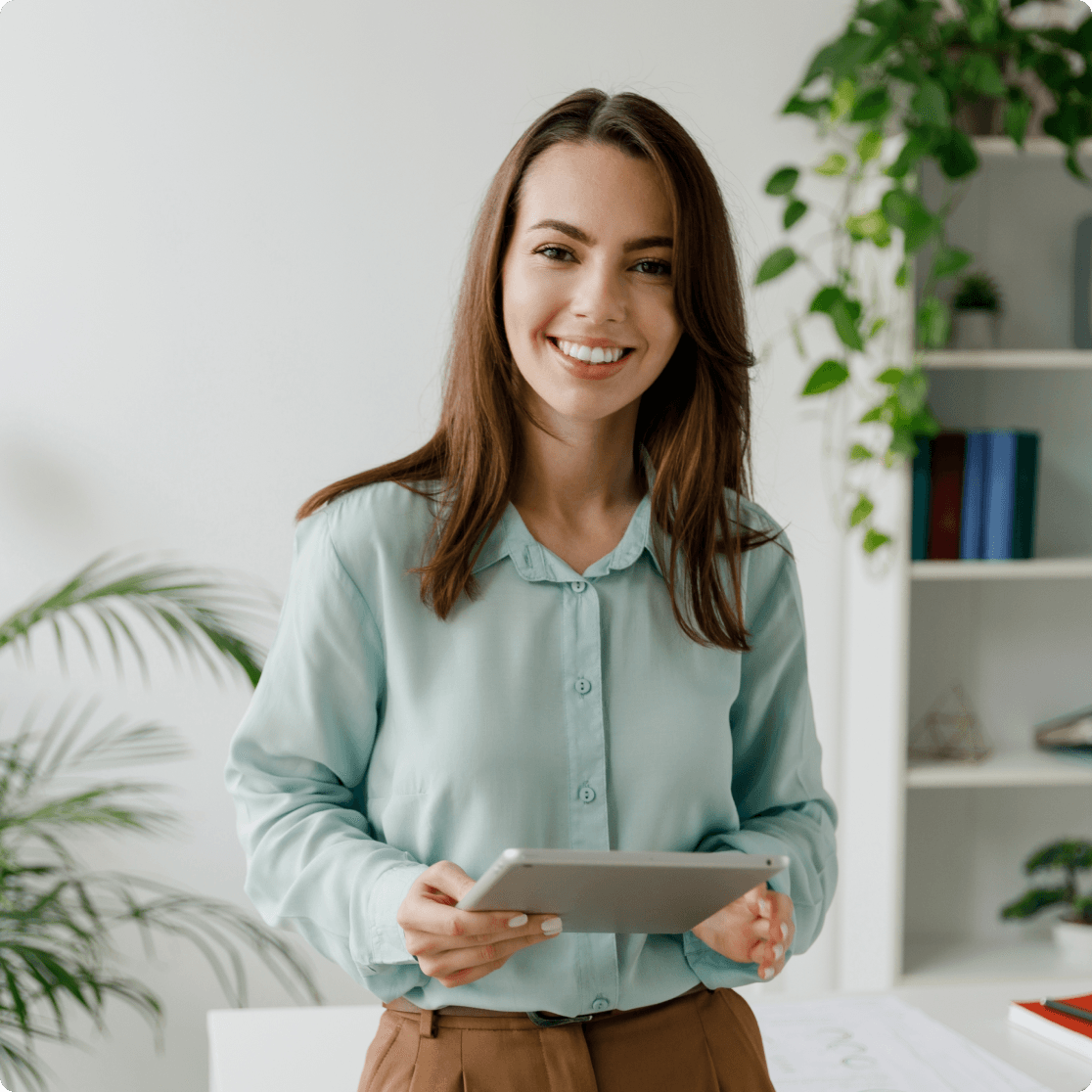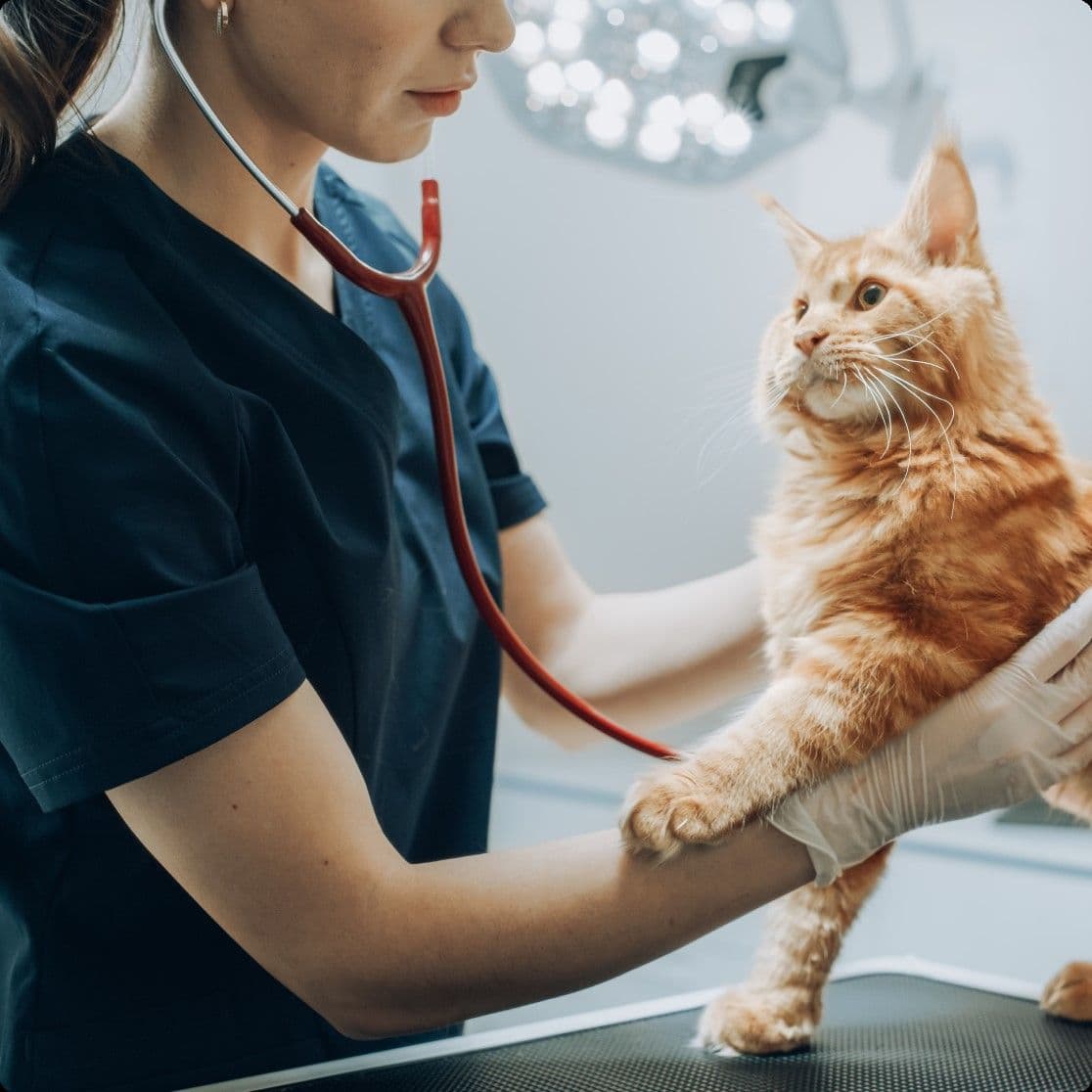 Do you have questions? Get in touch with us
;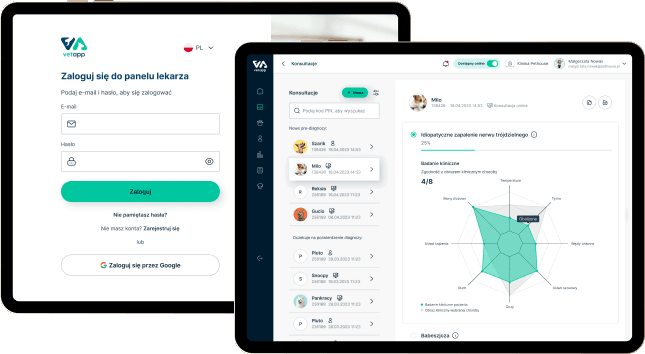 Register for VetApp today
Benefit from the latest technology combining the knowledge and experience of veterinarians with artificial intelligence.
Veterinary Application OÜ
Harjumaakond, Tallinn, Lasnamäe
linnaosa, Lõõtsa tn 5, 11415, Estonia,
info@vetapp.app
© 2023 VetApp